19th century wax over composition shoulder head doll with st...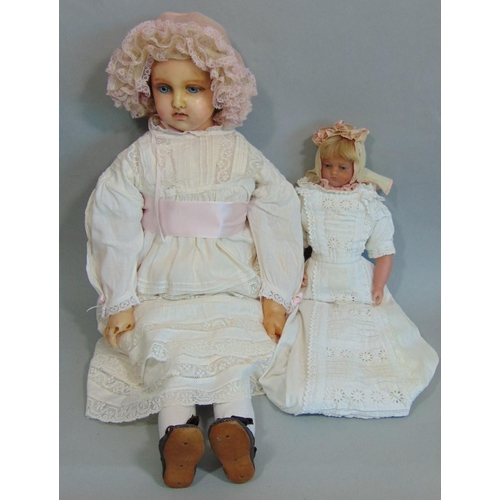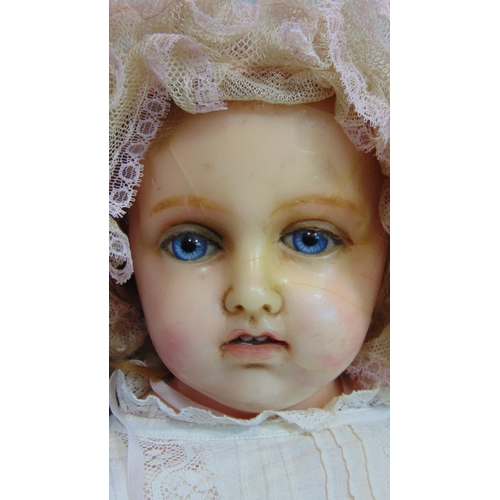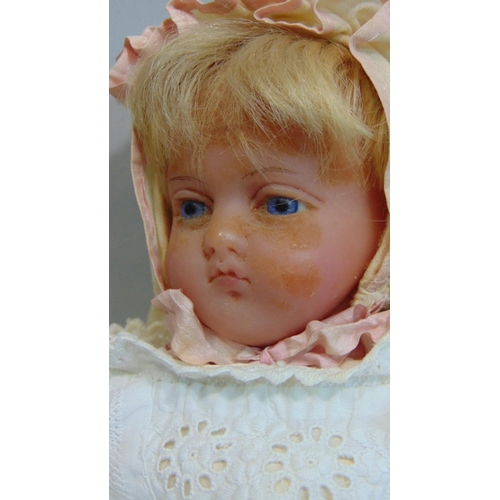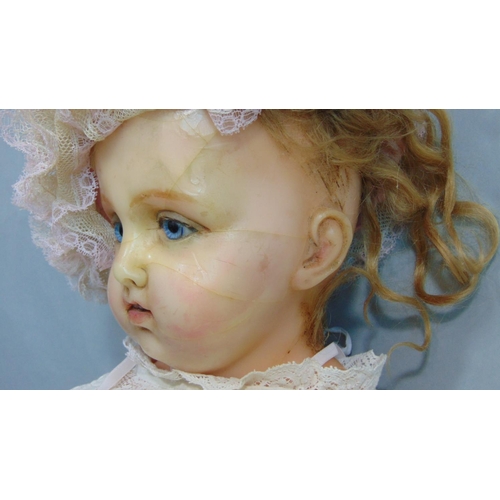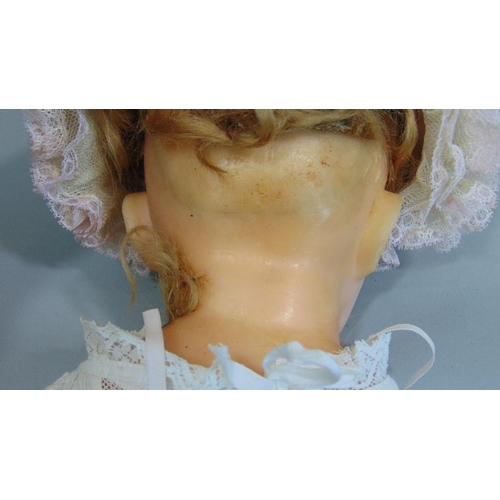 19th century wax over composition shoulder head doll with stuffed soft body and hollow wax lower limbs, with paperweight blue eyes, open mouth with teeth, period white cotton dress with pin tucks and lace trim, bonnet and shoes. Height 71cm. No makers mark, see condition report for damage. Also included is a smaller shoulder head wax doll with soft body, length 43 cm, unmarked.
More Information
Left arm is detached at shoulder joint. Finger and thumb on right hand missing. Evidence of fine crack lines on both sides of face, and across nose, neck and back
Auction Date:
14th Jan 2021

at 10am



Fees apply to the hammer price:
Room and Absentee Bids:
21.60% inc VAT*
Online and Autobids:
25.2% inc VAT*
*These fees include buyers premiums and internet surcharges.
Please see the
auctioneers terms & conditions
for more information

The auctioneer has not authorised you to bid
By leaving an Autobid our system will automatically bid on your behalf up to the amount you specify here during the live sale. Your bids will appear as live internet bids to the Auctioneer, and the Auctioneer will not be aware of your maximum bid at any time.
Tick "+1" to bid one more increment if bidding is against you.
Other Lots in this Auction
Sale Dates:
14th Jan 2021 10am (Lots 1 to 75)

Telephone(s):
01453 844733