1920's bisque headed doll by Simon & Halbig for Kammer & Rhe...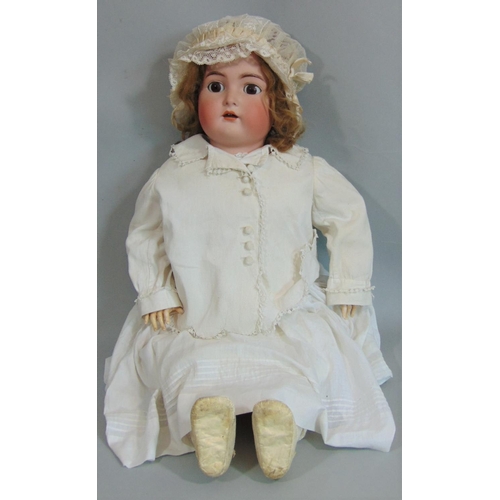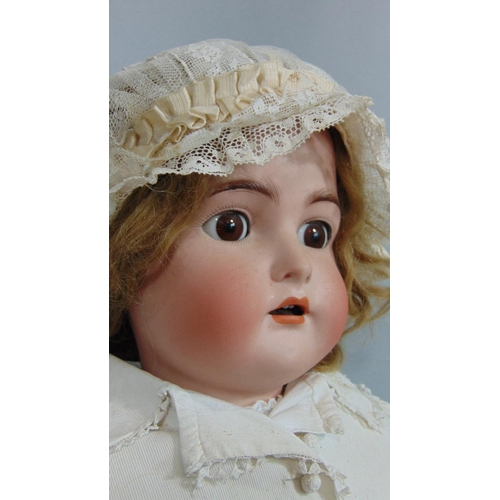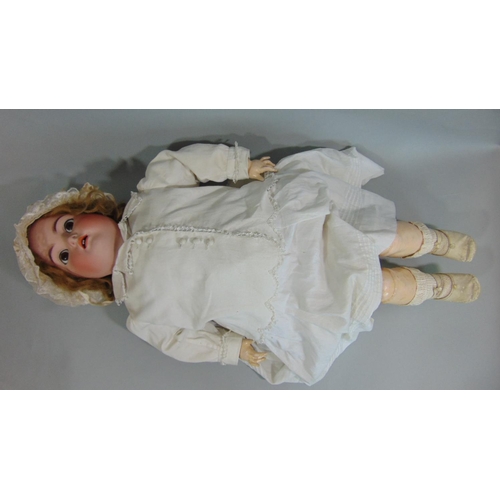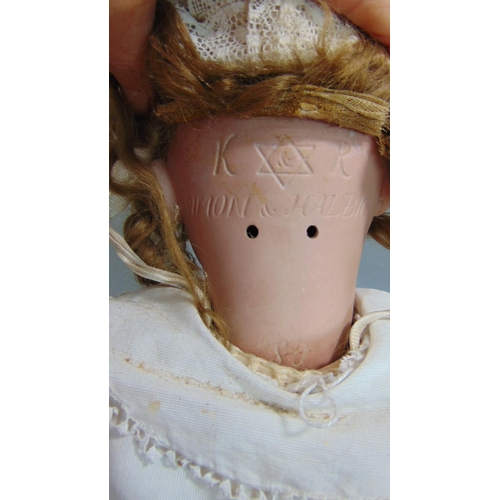 1920's bisque headed doll by Simon & Halbig for Kammer & Rheinhardt, impressed '80' with brown hair, fixed brown glass eyes, open mouth with 2 teeth, composition body with jointed limbs. Dressed in period clothes, socks, shoes and lace bonnet. Height 75cm
More Information
Condition in generally good. Small surface cracks to creases behind both ears. Tiny nick on end of nose. No other cracks, no chips and no obvious signs of restoration to bisque head. Not viewed under ultra violet light. Glue residue on forehead along hairline. Wig is glued down and not possible to remove pate to view interior of head.
Auction Date:
23rd Feb 2021

at 10am



Fees apply to the hammer price:
Room and Absentee Bids:
21.60% inc VAT*
Online and Autobids:
25.2% inc VAT*
*These fees include buyers premiums and internet surcharges.
Please see the
auctioneers terms & conditions
for more information

The auctioneer has not authorised you to bid
By leaving an Autobid our system will automatically bid on your behalf up to the amount you specify here during the live sale. Your bids will appear as live internet bids to the Auctioneer, and the Auctioneer will not be aware of your maximum bid at any time.
Tick "+1" to bid one more increment if bidding is against you.
Other Lots in this Auction