2 early 20th century dolls both with bisque socket heads and...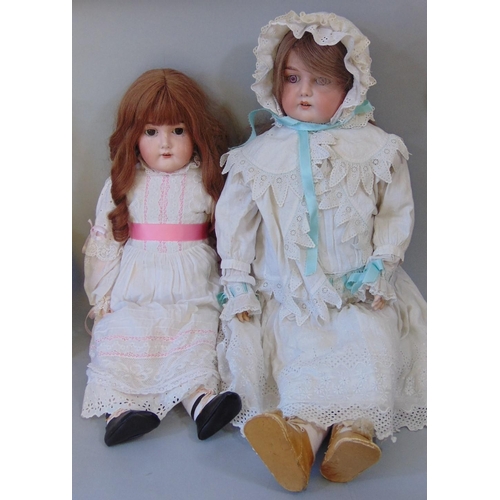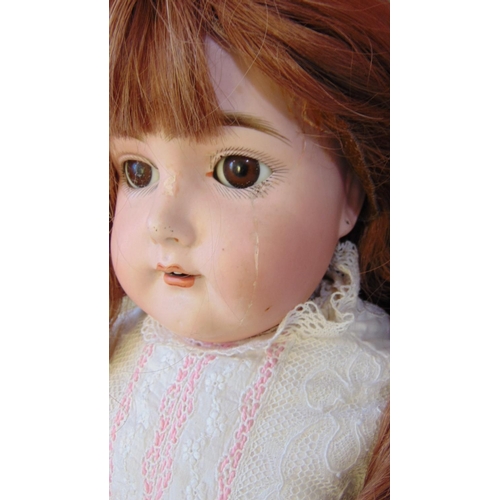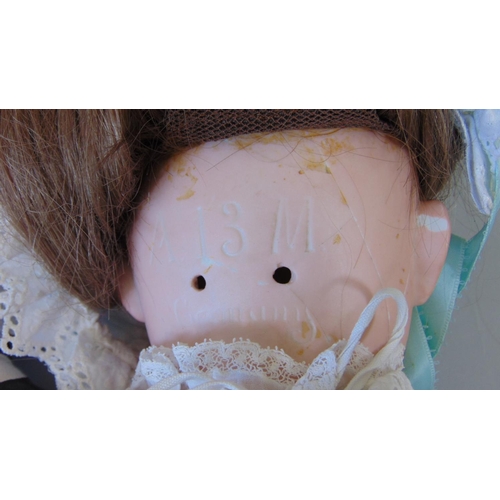 2 early 20th century dolls both with bisque socket heads and jointed composition bodies wearing period clothes. The taller doll is by Armand Marseille, impressed 13, with fixed brown/gold eyes, open mouth with top teeth, long fair hair, pierced ears, height 82cm. The other has impressed no 14, closing brown eyes, open mouth with upper teeth and auburn hair in ringlets. Height 68cm. Both have damage to bisque head- see condition report (2)
More Information
Large doll's head has repaired cracks on both sides of face, across nose, over right eye and cross back of head. Smaller doll has crack in bisque across left cheek, damage to nose and chips to colour on eyelids. Evidence of cracking and repairs to back of head and left side of head. The top of head is not visible as wig is securely glued on
Auction Date:
23rd Feb 2021

at 10am



Fees apply to the hammer price:
Room and Absentee Bids:
21.60% inc VAT*
Online and Autobids:
25.2% inc VAT*
*These fees include buyers premiums and internet surcharges.
Please see the
auctioneers terms & conditions
for more information

The auctioneer has not authorised you to bid
By leaving an Autobid our system will automatically bid on your behalf up to the amount you specify here during the live sale. Your bids will appear as live internet bids to the Auctioneer, and the Auctioneer will not be aware of your maximum bid at any time.
Tick "+1" to bid one more increment if bidding is against you.
Other Lots in this Auction